The heartbeat of your team.
Check Your Pulse
Healthy Practice
Unlock the full potential of your Agile journey by booking an Agile Health Check – a strategic step towards enhancing your team's efficiency, productivity, and overall performance. As the business landscape evolves, it's crucial to ensure that your Agile practices remain aligned with industry standards and best practices. Our Agile Health Check is designed to provide you with a comprehensive evaluation of your current Agile processes, highlighting strengths, areas for improvement, and tailored recommendations.
During the Agile Health Check, our experienced Agile experts will collaborate closely with your team to conduct a thorough assessment. We'll delve into your Agile practices, communication strategies, and collaboration dynamics to identify opportunities for optimization. By gaining a holistic view of your team's Agile maturity, you'll be better equipped to address challenges, streamline workflows, and foster a culture of continuous improvement.
Upon completion of the Agile Health Check, you'll receive a detailed report that outlines our findings and recommendations. This report will serve as a roadmap for enhancing your Agile practices and elevating your team's performance. Whether you're new to Agile or have been practicing it for years, our Agile Health Check is a valuable tool that will provide you with actionable insights and strategies to propel your team's success.
Don't let uncertainty hinder your Agile progress. Take the proactive step of booking an Agile Health Check and embark on a transformative journey towards optimized processes, improved collaboration, and outstanding project outcomes. Ensure that your Agile practices are finely tuned to meet the challenges of today's fast-paced business landscape. Book now and invest in the future success of your team.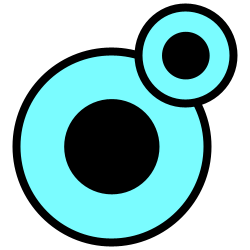 What You Get
We work with your team and stakeholders using a mixture of interviews and direct observation to produce a:
Health Check Report covering all key aspects of agile
Detailed commentary to provide context and explanation for each team result
Summary and presentation of findings, along with recommendations to facilitate discussion and initiate next steps within your organization
Book an Agile Health Check